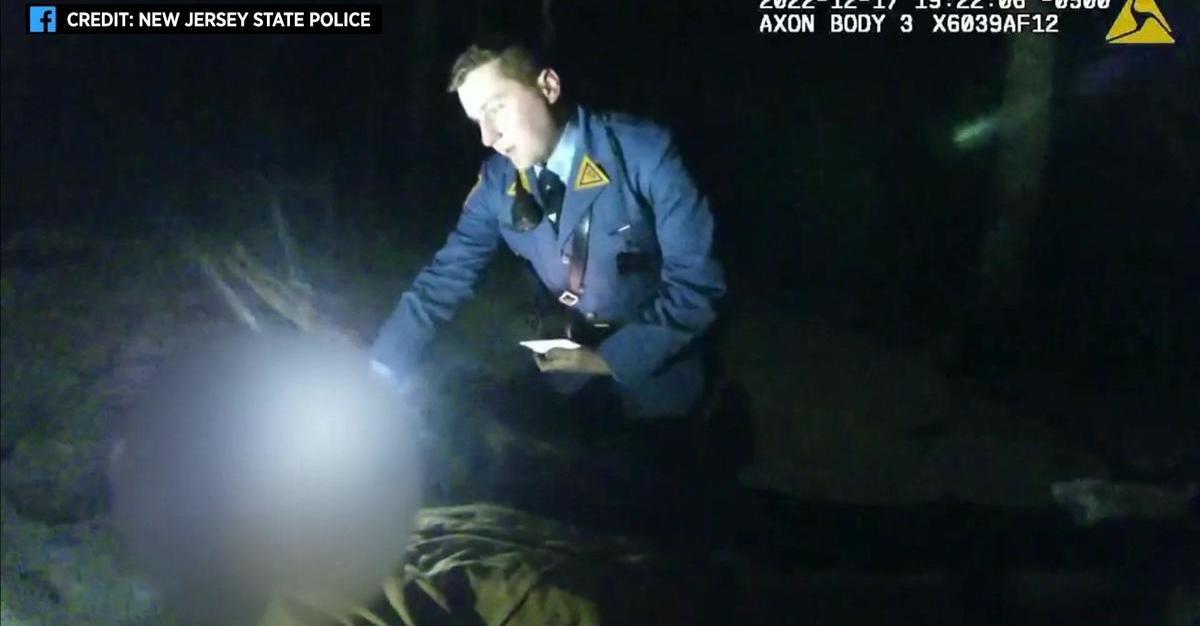 Marine Veteran Turned Cop Tracks Down Stranded Man in Forest Who Nearly Died of the Cold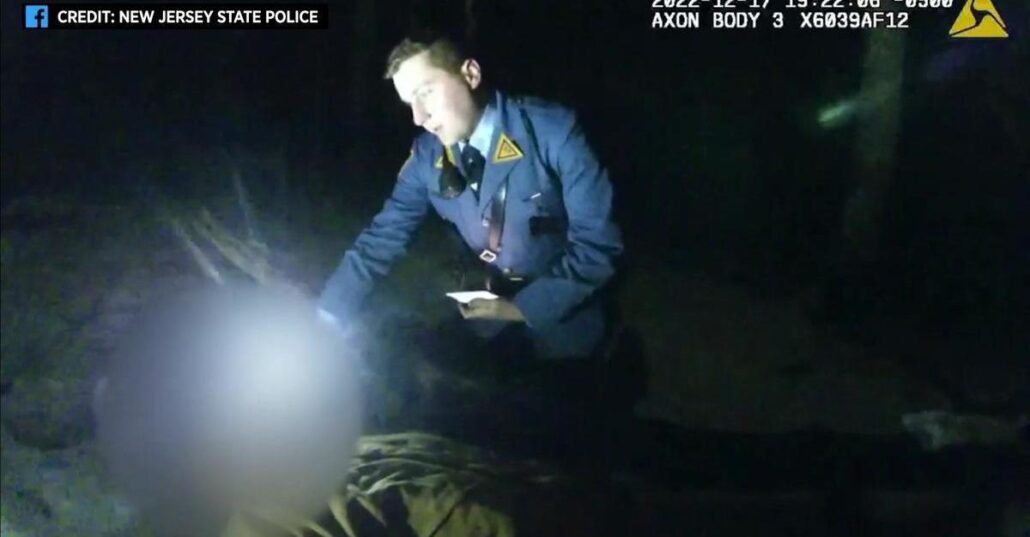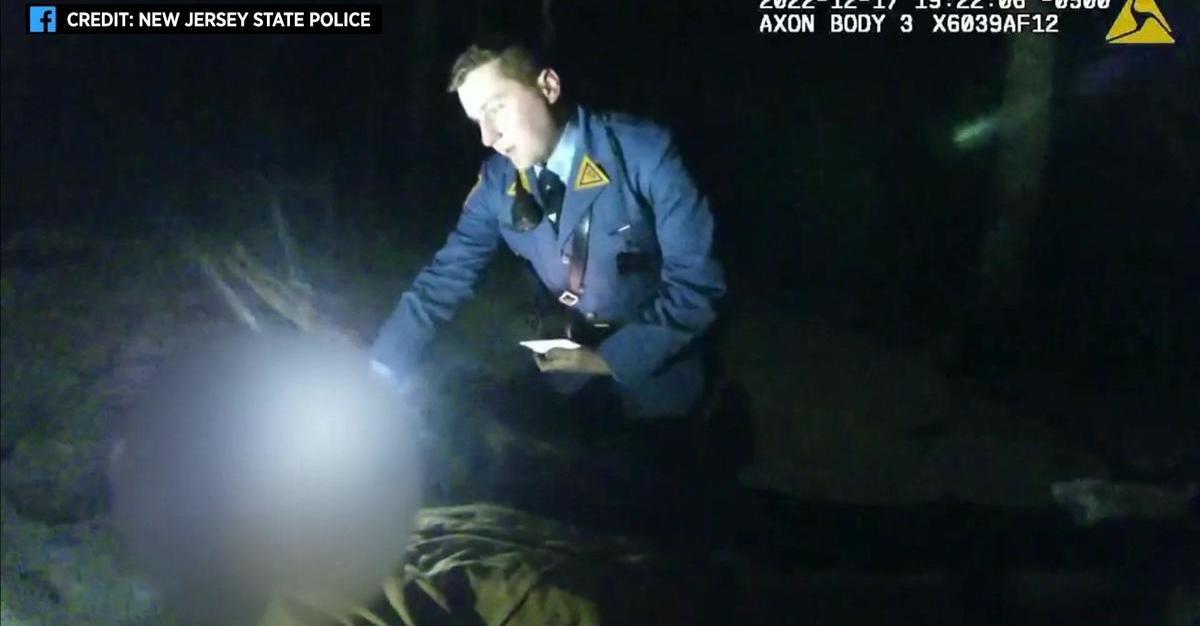 A team of New Jersey police officers went "above and beyond" to rescue a stranded man who nearly died from the cold.
Tom McHugh was reported missing by his daughter on December 17th, 24-hours after she had last seen him—when he left for a ride in the mountains of rural Sussex County in his side-by-side.
A search was organized as temperatures were low and snow was on the ground. After finding McHugh's tire tracks, his side-by-side was found crashed by the side of the trail in Stokes State Forest.
Troopers were able to follow his boot prints through the snow a mile-and-a-half to reach the man, who was alive but unconscious and suffering from hypothermia, a frightful condition that renders the limbs difficult to control, and seriously impairs thinking ability.
One trooper was an ex-marine, and used his training to raise the McHugh's body temperature without fire or blankets.
"That's what they teach us to do: life-saving skills in cold conditions," said New Jersey State Trooper James Thonus. "Strip down, get on top of him, give him sternum rubs, body heat to body heat, whatever you can do to get [him warm]."
Body camera footage released records one trooper calling on another who had just finished running and had "excess body heat" to take turns laying on top of McHugh in the same way.