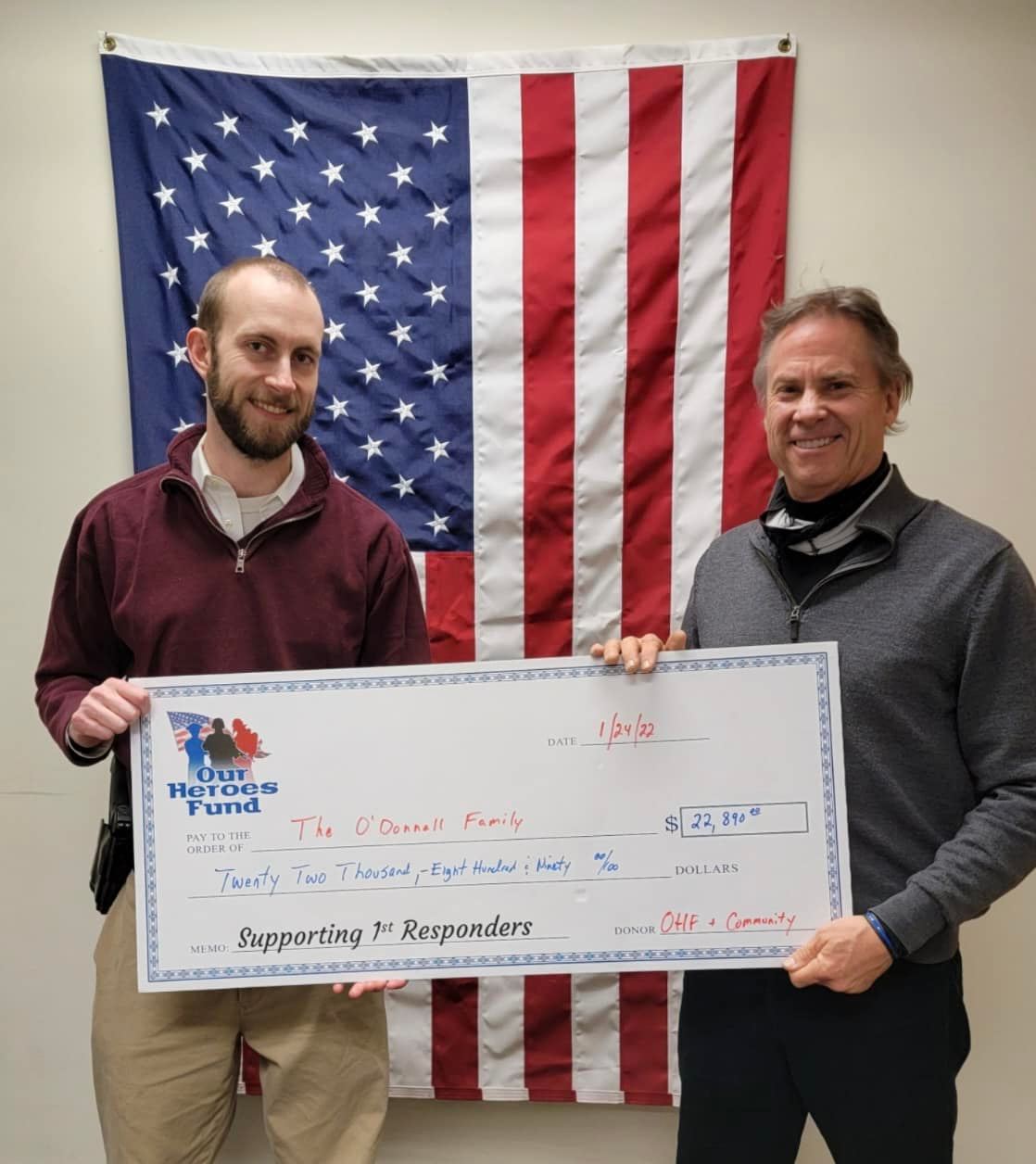 Hero of the Month – October 2021 – Feb 2022 Update below!
Officer James O'Donnell – Farmington Police Department
Officer James O'Donnell's was investigating a suspicious vehicle. He attempted to box the vehicle in and as he did the suspect vehicle accelerated, pinning his lower body between the drivers door of the suspect vehicle and the driver's side of his police cruiser. As the suspect fled, Officer O'Donnell remained crushed between the vehicles and was dragged along the side of both vehicles causing him serious physical injury. Officer O'Donnell's road to recovery will be long and arduous and as such will keep him out of work and in need of assistance for him, his wife and two small children. His recovery is expected to take over a year and many, many hours of physical therapy.
When heroes like Officer O'Donnell risk everything to keep us safe and need help, we ask all of you to show him and all like him we care and we will help. Please know that 100% of your donation will go to him. Please follow the link below to donate. We thank you and God bless all of our first responders and military.
Donation Options
Send check by mail to: Our Heroes Fund PO Box 270477 West Hartford, CT 06127 (100% of donation goes to James O'Donnell. Please write "James O'Donnell Donation" on the memo line)
Our Heroes Fund PayPal (2.75% of donation retained by PayPal. Please write "James O'Donnell Donation" in the comments.)
       2/3/22 UPDATE!!
We are so happy to have been able to help out Officer O'Donnell when he needed it the most. The events of that day were terrifying. We are thankful he is on the mend. God bless our first responders. We recognize your sacrifice and that of your families.
      10/29/21 UPDATE!!

Our Hero's Fund just gave James his first check for $14,000 to help his family during this difficult time.
From James "Exceptionally grateful for all the donors and supporters. He said it again reminds him how strong the Thin Blue Line is and how the public does support its LEO. He wanted to thank everyone who donated and who has helped him through this difficult time."
Please continue to spread the story. Let's get the donations over 20K!