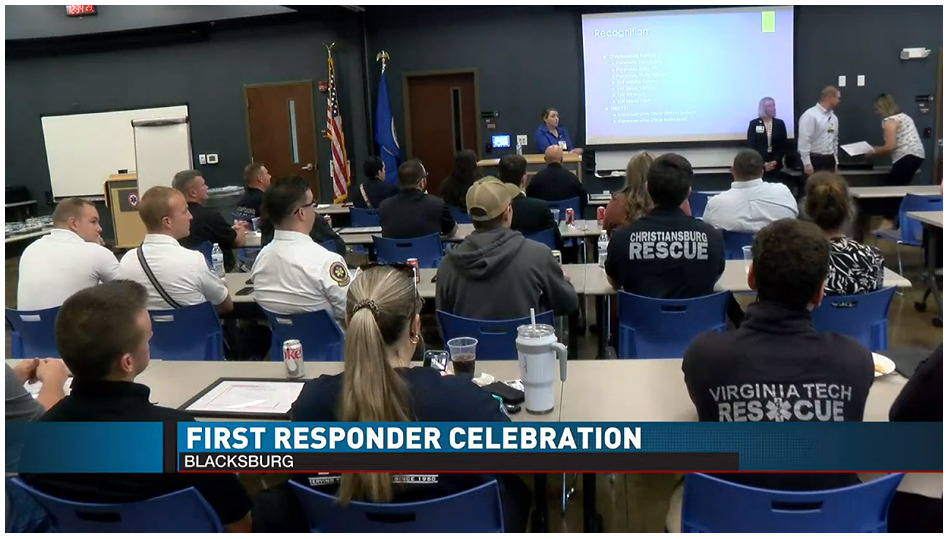 Montgomery County first responders recognized for life-saving efforts
BLACKSBURG, Va. (WDBJ) – When a call comes in from outside the hospital for cardiac arrest, it's a team effort to get the patient the proper care.
"The survival-to-discharge rate is only 9.1 percent," LewisGale's EMS Liaison Kellie Lavine said. "For ones that have good functional outcomes after that, that drops down to 7.1 percent."
That's why LewisGale says saving these three patients is worthy of praise.
In each case, there were 100% coronary artery blockages.