Our Heroes Fund is a 501(C)(3) non-profit organization, created and run by a board of directors comprised of three service-connected disabled veterans, that aims to promote activities that assist in the health, welfare and operational capabilities of first responders by providing educational and training activities that improve professional proficiencies while advancing and honoring the service and sacrifice of first responders.
Special Thanks to the following sponsors who made our first ever Family Fun Day possible!
Allstate
Bearingstar
Sinatro Agency
Farmington Bank
Environmental Services
Hoffman Auto Group
Simoniz
Whelen
Bouvier Insurance
Friendly Auto Body
Hartford Police Credit Union
Dunkin Donuts
Highland Park Market
Olive Garden
Rogo Distributors
Mr. Chase
Avon Fire Department
http://ourheroesfund.org/wp-content/uploads/2015/11/OHF-logo.jpg
0
0
ourheroesfund
http://ourheroesfund.org/wp-content/uploads/2015/11/OHF-logo.jpg
ourheroesfund
2017-07-10 17:13:33
2017-07-10 17:34:54
Thank You to Our Sponsors!
Dave Dubiel – Retired West Hartford Police Officer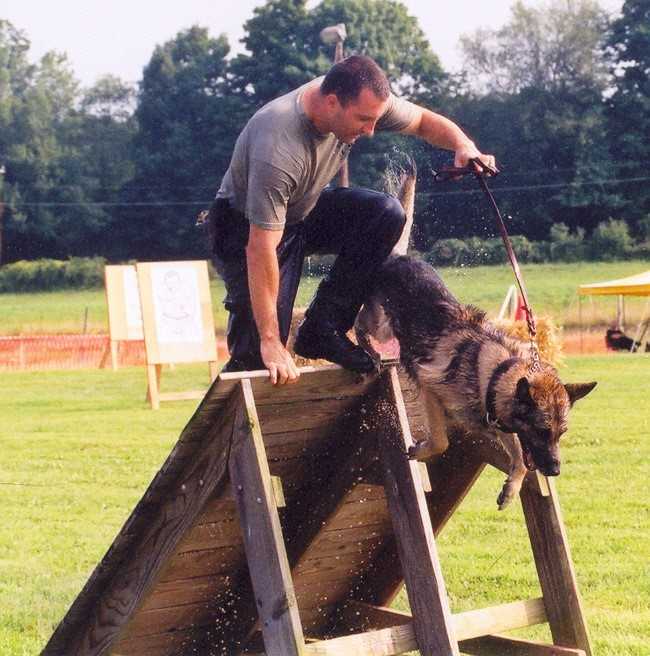 Dave is a former Police Officer and SWAT Operator with the West Hartford Police Department. While he has been faced with his toughest foe yet, he will not let brain cancer defeat or define him. Let's show him and his family what the power of the Thin Blue Line truly is. His story and words of strength are detailed below.
Overview of Diagnosis
I was fine until February 26th, 2017 (first symptom). My 8 year-old son, Zane, had a Mite-level hockey game at the XL Center in Hartford and his team was having lunch down town (I am an Assistant Coach on his team). We were scheduled to watch the Hartford Wolfpack hockey game that evening. I was a proud dad and coach as Zane scored a breakaway goal against a very good Simsbury opponent. During lunch, I felt tingling and numbness to my entire right side. I thought my years of eating poorly and behind the steering wheel of a cruiser caught up to me; I thought I was stroking out. The symptoms subsided quickly then I thought it was a pinched nerve. I ended up having them again and went to Hartford Hospital and was admitted the weekend of March 3rd, 2017. Through many many tests, they determined it to be a brain tumor. I'm otherwise very healthy (blood pressure of a professional athlete and I don't even have high cholesterol – go figure). The symptoms I was having were basically focal seizures. I didn't lose any cognition, mobility, or strength, it just presented as nuisance numbness and tingling. Through many many more tests and much searching, I ended up with a neuron-surgeon and neurologist out of Boston (Brigham and Women's Hospital and Dana Farber). I had surgery on April 14th, 2017 and spent a week and 1/2 in in-patient rehabilitation. I am still undergoing outpatient rehabilitation, radiation, and am involved in a very promising nationally recognized clinical trial, involving the likes of UCLA, Dana Farber, and the Cleveland Mayo Clinic.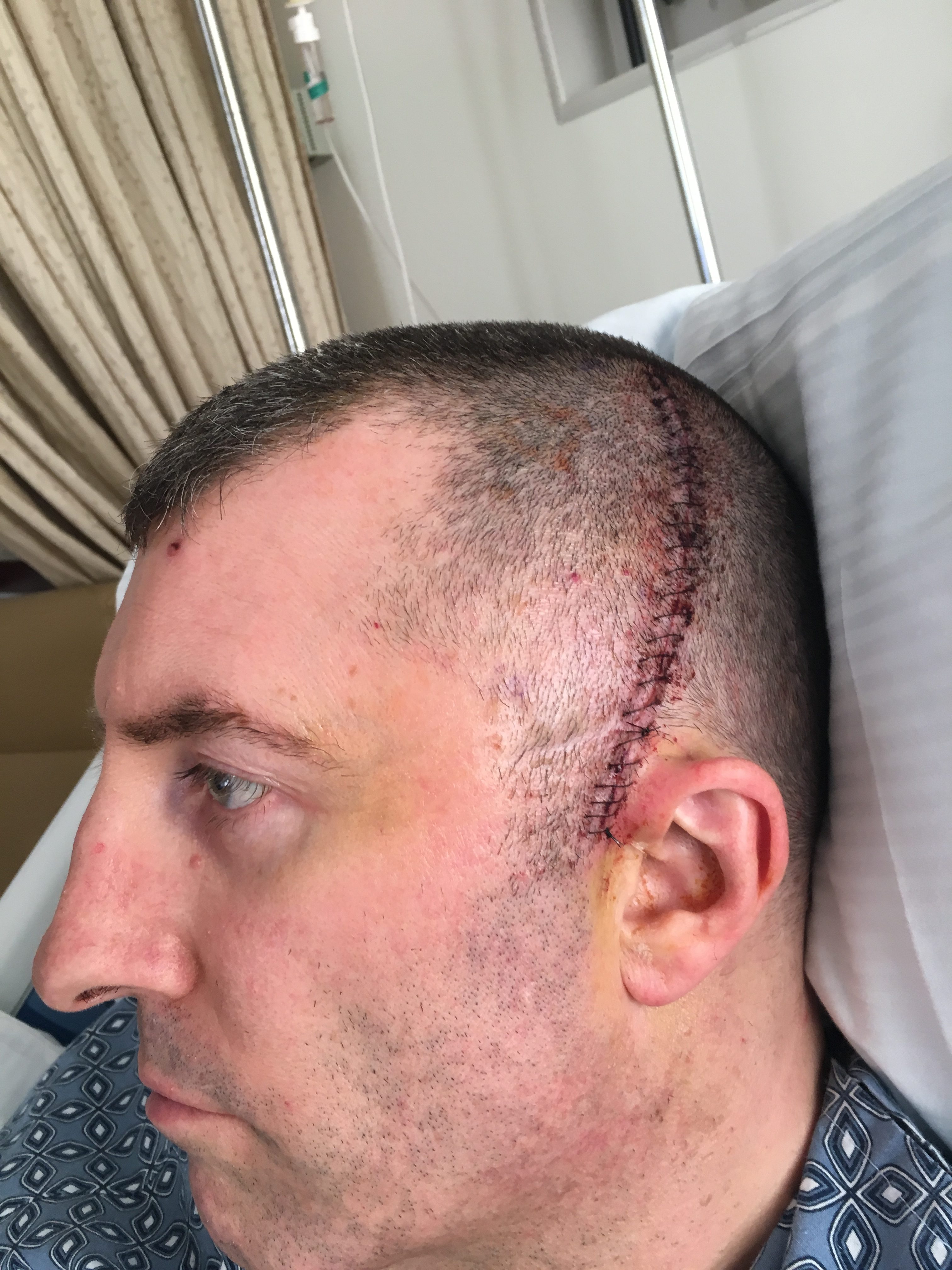 Years and Work History
As you know, I was employed by the West Hartford Police Department from 1991-2012 and retired meritoriously at the rank of Captain. My policing journey included time well spent among the following assignments:Patrol,K9 Handler (1996-2005), SWAT (1996-2006) Motorcycle operator (2006-2012) FTO, Traffic Unit, Community Relations and Youth, Services, Support Services, Supervisor to all the above and many men and women colleagues who made me look good ? Upon retirement, I headed to a career in teaching and am currently an Assistant Professor of Criminal Justice at Manchester Community College (full-time). I also teach part time at Central Connecticut State University and Post University.
Dave is married, wife Amy, with one step-son, Anthony, and Zane (who recently turned 9 years-old). I still have my mom and have five siblings and many nephews and nieces; my dad passed away on 2015. Anthony recently successfully defended his Ph. D from Florida State University and was hired full-time by Kansas State University as an Assistant Professor of Family Sciences. Zane wants to attend Harvard University and become a neuron-surgeon (his idea, honestly); I told him he has to finish 3rd grade first.
Philosophical Outlook
I am determined to come out of this battle stronger than when I entered. I must admit, the diagnosis has put me face-to-face with something that is among the worst fears imaginable. I really dislike the term 'brain tumor survivor' as this insinuates that the illness was something that was expected to defeat me. I prefer the word warrior over survivor. You and most people reading this write-up know what it's like to be a warrior. The distinction is that the brain tumor and what remains is not something that I can physically attack (hands-fist-feet, MP5, Glock, M4 Police Carbine, Flash Bang, etc.). I have learned that a warrior takes many forms. As I walk into Dana Farber or the patient waiting room of those awaiting radiation, I see a room full of warriors. To see a 3 year-old limp along fitted with an IV port and a feeding tube led my their exhausted family members, is a sight to behold. Philosophically, I want to help them but know I must overcome my own battle fist. To that note, I try to extend a smile or some kinds words. Those folk are the true heroes. Theologically, I will tell you that there are no atheists in foxholes, there are also no atheists in MRI tubes or on radiation tables strapped to the table by a mask specially designed for their head. I trust in God and the brave people by my side from family, friends, colleagues (past and present), health care professionals, and a never ever quit mentality. When I have defeated this enemy, I will pay it forward and help those frightened folks that are recently diagnosed; I will help them muster the courage to defeat their enemy.
Currently Dave is in need of our moral, spiritual and financial support.  Our Heroes Fund will be donating $1,250 to Dave.  Please join us in helping Dave in his time of need. Any donation, large or small, would be greatly appreciated.
Donation Options
Send check by mail to: Our Heroes Fund PO Box 270477 West Hartford, CT 06127  (100% of donation goes to Dave. Please write "Dave Dubiel Donation" on the memo line)
Our Heroes Fund PayPal (2.75% of donation retained by PayPal.  Please write "Dave Dubiel Donation" in the comments.)
http://ourheroesfund.org/wp-content/uploads/2015/11/OHF-logo.jpg
0
0
ourheroesfund
http://ourheroesfund.org/wp-content/uploads/2015/11/OHF-logo.jpg
ourheroesfund
2017-06-17 12:18:28
2017-06-17 12:19:37
Hero of the Month - June 2017
Sorry, no posts matched your criteria
Subscribe to Our Heroes Fund via Email