Our Heroes Fund is a 501(C)(3) non-profit organization, created and run by a board of directors comprised of three service-connected disabled veterans, that aims to promote activities that assist in the health, welfare and operational capabilities of first responders by providing educational and training activities that improve professional proficiencies while advancing and honoring the service and sacrifice of first responders.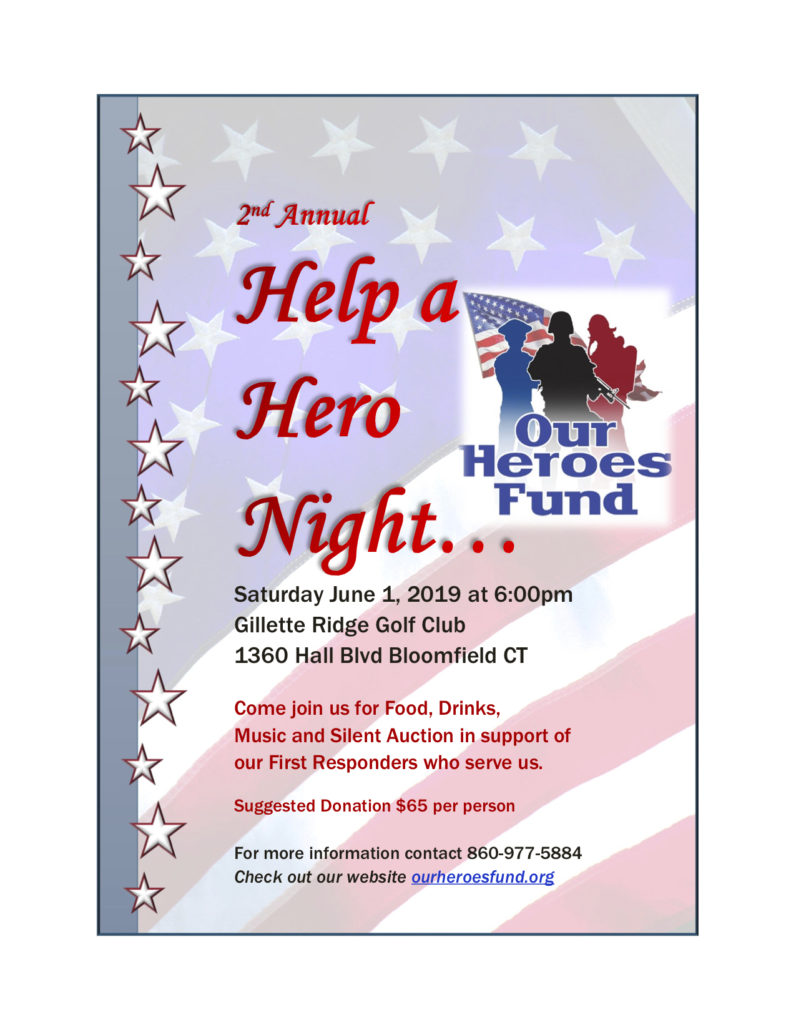 Since 2015 Our Heroes Fund has been providing support for 1st responders in need. From our world class training event, ( The Ct Swat Challenge) to our Hero of The Month contribution we are committed to helping those who serve. Last summer we had our 1st Help a Hero night honoring a Hartford Officer who had been injured in the line of duty. With the support of the public and local business we were able to raise over  $10,000 for our hero in need.
Please join us again this June 1 in Bloomfield for our 2nd annual Help a Hero Night. Enjoy an evening of food and entertainment. Come and be a part of the community that supports those who run to danger and not away from it….Be a Hero…..see you there.
http://ourheroesfund.org/wp-content/uploads/2015/11/OHF-logo.jpg
0
0
ourheroesfund
http://ourheroesfund.org/wp-content/uploads/2015/11/OHF-logo.jpg
ourheroesfund
2019-03-27 00:50:16
2019-03-27 00:52:22
Help a Hero Night
Federal Agent – Department of Energy
A brother Agent from the Department of Energy was critically injured in a traffic accident as the unit returned from training in Oklahoma. The DOE teams have competed in the Connecticut SWAT Challenge and their Agent is still hospitalized and fighting serious back and head trauma. Say a prayer for this warrior and friend.
http://ourheroesfund.org/wp-content/uploads/2015/11/OHF-logo.jpg
0
0
ourheroesfund
http://ourheroesfund.org/wp-content/uploads/2015/11/OHF-logo.jpg
ourheroesfund
2019-03-14 00:45:00
2019-03-14 00:45:01
Hero of the Month - February/March 2019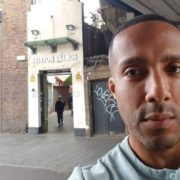 http://ourheroesfund.org/wp-content/uploads/2019/03/IL-Ethiopian-Plane-Crash-Victim-Army-Captain-Antoine-Lewis.jpg
1048
1862
ourheroesfund
http://ourheroesfund.org/wp-content/uploads/2015/11/OHF-logo.jpg
ourheroesfund
2019-03-14 00:49:45
2019-03-14 00:55:49
Army Captain Killed in Ethiopian Airlines Crash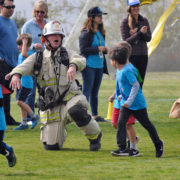 http://ourheroesfund.org/wp-content/uploads/2018/05/Laguna-Beach-Jogathon.jpg
530
810
ourheroesfund
http://ourheroesfund.org/wp-content/uploads/2015/11/OHF-logo.jpg
ourheroesfund
2018-05-01 15:00:52
2018-05-01 15:00:52
Marines, firefighters, police, lifeguards help motivate Laguna Beach students in benefit jogathon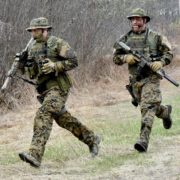 http://ourheroesfund.org/wp-content/uploads/2018/05/Maine-Cop-Killer-Arrested.jpg
854
960
ourheroesfund
http://ourheroesfund.org/wp-content/uploads/2015/11/OHF-logo.jpg
ourheroesfund
2018-05-01 14:47:09
2018-05-01 14:47:09
Maine Cop Killer Captured
Subscribe to Our Heroes Fund via Email