Our Heroes Fund is a 501(C)(3) non-profit run by veterans that supports first responders. Through education,training and donations we honor the service of those that serve.
The Premier Training Event for 17 years
August 15-18.
SAVE THE DATE!
HELP A HERO NIGHT
4th Annual Fundraiser, Wampanoag Country Club, West Hartford
Friday, September 30, 2022
First responders are always ready to help out when the call comes. Sometimes,these heroes experience hardship. Our Heroes Fund is there to provide financial assistance in that time of need. Please consider donating to OurHeroesFund.org so that we may help our first responders when they are down. Thank You!

Wesley Black - Hartford Vermont Fire Department Wesley Black,…
http://ourheroesfund.org/wp-content/uploads/2015/11/OHF-logo.jpg
0
0
ourheroesfund
http://ourheroesfund.org/wp-content/uploads/2015/11/OHF-logo.jpg
ourheroesfund
2019-05-20 00:44:35
2019-05-20 00:44:36
Hero of the Month - May 2019
Since 2015 Our Heroes Fund has been providing support for…
http://ourheroesfund.org/wp-content/uploads/2015/11/OHF-logo.jpg
0
0
ourheroesfund
http://ourheroesfund.org/wp-content/uploads/2015/11/OHF-logo.jpg
ourheroesfund
2019-03-27 00:50:16
2019-03-27 00:52:22
Help a Hero Night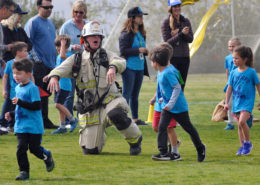 http://ourheroesfund.org/wp-content/uploads/2018/05/Laguna-Beach-Jogathon.jpg
530
810
ourheroesfund
http://ourheroesfund.org/wp-content/uploads/2015/11/OHF-logo.jpg
ourheroesfund
2018-05-01 15:00:52
2018-05-01 15:00:52
Marines, firefighters, police, lifeguards help motivate Laguna Beach students in benefit jogathon