Our Heroes Fund is a 501(C)(3) non-profit organization, created and run by a board of directors comprised of three service-connected disabled veterans, that aims to promote activities that assist in the health, welfare and operational capabilities of first responders by providing educational and training activities that improve professional proficiencies while advancing and honoring the service and sacrifice of first responders.
Agent Duane Tedesco – U.S. Customs and Border Protection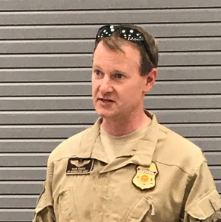 On August 22, 2018 U.S. Customs and Border Protection Agent Duane Tedesco, who is a pilot assigned to the Air and Marine Operations Division, was conducting a surveillance mission during the night hours. The Copilot was in the back of the aircraft conducting surveillance when the aircraft experienced total engine failure. Agent Tedesco immediate declared an emergency and told his Copilot to strap in the back seat. Agent Tedesco contacted the Air Traffic Controller and requested the coordinates for the nearest airport.
Agent Tedesco attempted to glide the plane with no engine to Pittsfield Municipal Airport, however, after gliding approximately seven miles he informed the Copilot to brace for impact. Unfortunately, with no engine and additional modifications for surveillance the plane could not reach the airport. Agent Tedesco knew he was going to crash. Agent Tedesco only had his flight instruments to tell his speed, direction and distance as the plane plunged into the dark of the night. At approximately 100 feet Agent Tedesco observed a row of massive trees. In an attempt to save their lives, Agent Tedesco aggressively adjusted the plane's flaps causing the plane to gain just enough elevation to miss the trees and crash in a clearing.
Agent Tedesco has dedicated his life to the service of our country. Agent Tedesco served as a Police Officer for the City of Waterbury, CT. Agent Tedesco was selected for a special position as a Community Police Office and advanced to the position of Sergeant. After 10 years of Police service, Agent Tedesco continued to service with U.S. Customs and Border Protection as a pilot flying missions for Federal, State and Local Law Enforcement Agencies.
The Copilot credits their survival to Agent Tedesco's actions under extreme conditions and believes if not for Agent Tedesco's elite skills they would have both died that night. Agent Tedesco and the Copilot had to be rescued by boat and ATV after crashing in a rugged forest. Agent Tedesco suffered severe eye and facial injuries. Agent Tedesco was airlifted to Boston for emergency eye surgery. The surgeon informed Agent Tedesco that he will need at least five surgeries over the next year and will never have normal vision.
Agent Tedesco has a wife and two young children. Agent Tedesco is the sole provider for his family and this tragic accident will directly impact his family emotionally and financially. Agent Tedesco is stationed in Peru New York and his wife will have to transport him frequently to Boston over the next year for medical treatment. This accident has also negatively affected Agent Tedesco's future retirement earnings as he planned to continue to support his family as a pilot after his service was completed.
Agent Tedesco and his family are in need of our moral, spiritual and financial support.  Any donation, large or small, would be greatly appreciated.
Donation Options
Send check by mail to: Our Heroes Fund PO Box 270477 West Hartford, CT 06127 (100% of donation goes to Agent Tedesco's family. Please write "Agent Tedesco Donation" on the memo line)
Our Heroes Fund PayPal (2.75% of donation retained by PayPal. Please write "Agent Tedesco Donation" in the comments.)
http://ourheroesfund.org/wp-content/uploads/2015/11/OHF-logo.jpg
0
0
ourheroesfund
http://ourheroesfund.org/wp-content/uploads/2015/11/OHF-logo.jpg
ourheroesfund
2018-08-27 23:35:02
2018-08-27 23:35:02
Hero of the Month - September 2018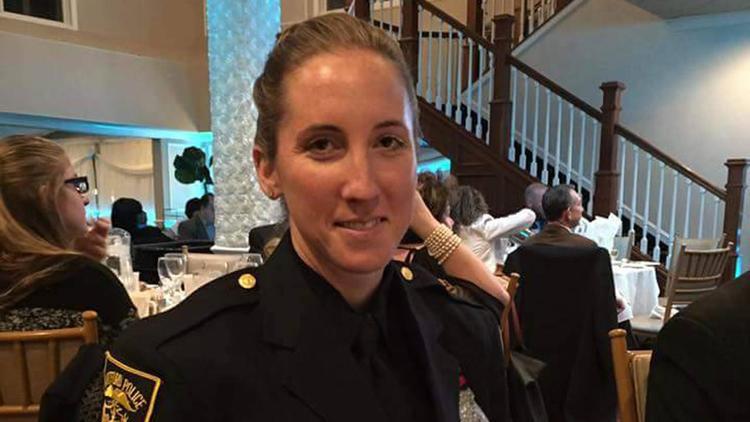 Officer Jill Kidik of the Hartford Police Department was severely stabbed in the neck while responding to a call (see story here).  She is stable but faces a long recovery and all of us need to step up and support our sister in blue.  When we face adversity and those who would do us harm, we tighten our circle, inner lock our arms and bond together even tighter to never ever stop fighting.  Jill embodies that so lets show her how strong we are, how the Thin Blue Line never lets another Officer down.  With that said, Our Heroes Fund, a 501C3 Non Profit, has set up a donation fund in COORDINATION and with AUTHORIZATION of the HPD Union. Donate $1 or donate $1000, but please donate something. PLEASE SHARE THIS ON YOUR FACEBOOK or personal social network so we can once again show the power and unity of the BLUE!
Donation Options
Send check by mail to: Our Heroes Fund PO Box 270477 West Hartford, CT 06127 (100% of donation goes to Officer Kidik. Please write "Officer Jill Kidik" on the memo line)
Our Heroes Fund PayPal (2.75% of donation retained by PayPal. Please write "Officer Jill Kidik" in the comments.)
http://ourheroesfund.org/wp-content/uploads/2015/11/OHF-logo.jpg
0
0
ourheroesfund
http://ourheroesfund.org/wp-content/uploads/2015/11/OHF-logo.jpg
ourheroesfund
2018-05-23 15:45:32
2018-05-23 15:56:03
Hartford Officer Seriously Injured, In Need Of Assistance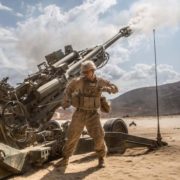 http://ourheroesfund.org/wp-content/uploads/2017/03/11th-meu-howitzer-1500-ts600.jpg
400
600
ourheroesfund
http://ourheroesfund.org/wp-content/uploads/2015/11/OHF-logo.jpg
ourheroesfund
2017-03-22 14:00:36
2017-03-22 14:05:50
US Marines Move into Syria with Howitzers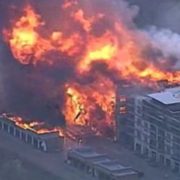 http://ourheroesfund.org/wp-content/uploads/2017/03/Overland-Park-apartment-fire_1490088888681_18625210_ver1.0_640_360.jpg
360
640
ourheroesfund
http://ourheroesfund.org/wp-content/uploads/2015/11/OHF-logo.jpg
ourheroesfund
2017-03-22 13:58:47
2017-03-22 14:06:31
Massive Overland Park Fire Was Caused Accidentally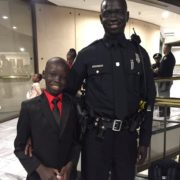 http://ourheroesfund.org/wp-content/uploads/2017/02/Lost-Boy-Sudan-Atlanta-Police-Officer.jpg
1200
900
ourheroesfund
http://ourheroesfund.org/wp-content/uploads/2015/11/OHF-logo.jpg
ourheroesfund
2017-02-23 18:50:19
2017-02-24 14:41:36
Former Lost Boy of Sudan becomes Atlanta cop
Subscribe to Our Heroes Fund via Email