Our Heroes Fund is a 501(C)(3) non-profit organization, created and run by a board of directors comprised of three service-connected disabled veterans, that aims to promote activities that assist in the health, welfare and operational capabilities of first responders by providing educational and training activities that improve professional proficiencies while advancing and honoring the service and sacrifice of first responders.
Walter Greene – CT State Trooper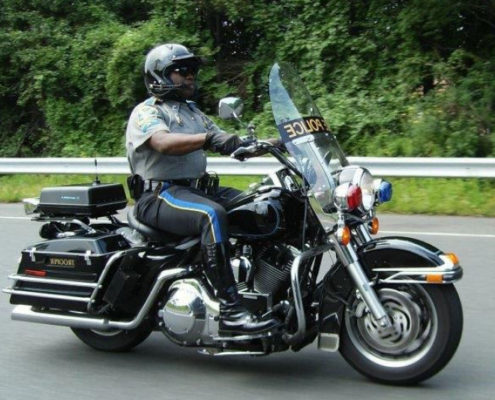 On June 30, 2016, our military veteran and law enforcement brother, Walter Greene, was diagnosed with a rare form of cancer.  He is 1 of 67 in the US with this extremely rare form of cancer.  There are less than 100 people in the world with Kras 1 Wild Colorectal Cancer, Stage IV.  The chemotherapy he is undergoing is called Cetuximab and he is following a 5-FU Toxicity treatment method. Walter has undergone several surgeries and still requires several more chemo treatments; unfortunately, the end result is still uncertain. Since his diagnosis, Walter has not been able to work causing his medical and house bills to overwhelm him and his family.
Walter has been a Connecticut State Trooper for approximately 27 years and has dedicated 4 years to the United States Marines as a Scout Sniper.  He has trained many state and local police officers to become certified police motorcycle operators.  He has always gone the extra mile to support and train any motor cop who was looking to fulfill their dreams.  Walter is an active, talented rider and well respected in the police motorcycle community at both state and local levels.  He has helped organize many charity rides, assisted other agencies with their motorcycle needs, and has been an important part of Special Olympics.  Walter has always stepped up to the plate.
Currently Walter is in need of our moral, spiritual and financial support.  Please help pay it forward and support Walter in his time of need.  Walter is a proud United States Marine and State Trooper, who will not give up without a fight.  Let's step up and show our appreciation and support to our military veteran and law enforcement brother.  Oohrah!
Any donation, large or small, would be greatly appreciated.
Donation Options
Send check by mail to: Our Heroes Fund PO Box 270477 West Hartford, CT 06127  (100% of donation goes to Walter. Please write "Walter Greene Donation" on the memo line)
Our Heroes Fund PayPal (2.75% of donation retained by PayPal.  Please write "Walter Greene Donation" in the comments.)
Walter's Go Fund Me Page (7.9% of donation retained by GoFundMe)
http://ourheroesfund.org/wp-content/uploads/2015/11/OHF-logo.jpg
0
0
ourheroesfund
http://ourheroesfund.org/wp-content/uploads/2015/11/OHF-logo.jpg
ourheroesfund
2017-04-01 00:01:21
2017-04-06 01:24:55
Hero of the Month - April 2017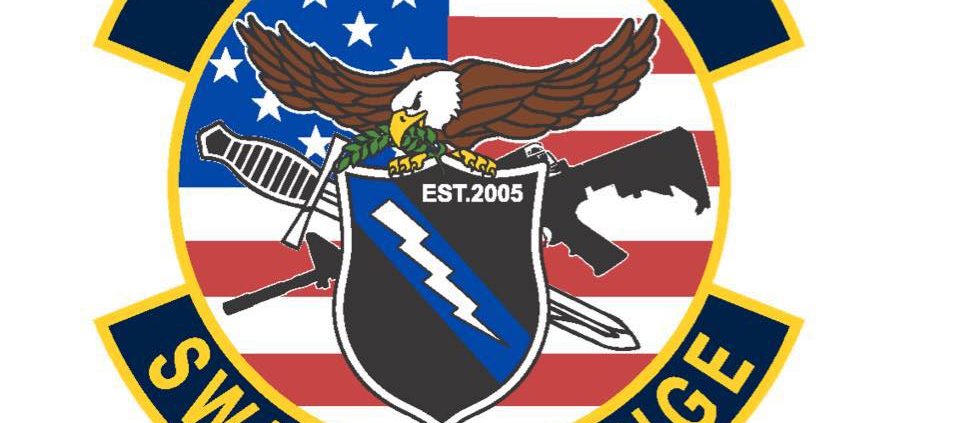 The dates are set, the competition is on. The 2017 Connecticut SWAT Challenge will be held August 22nd-August 24th 2017.  We also will have classes (new ones that will be the best offered at any SWAT comp) on Aug 20-21.  We already have attracted a host of new teams so Team Registration OPENS NOW and ends May 15, 2017.  The team fee is $500 and hotel reservations can be made now at Avon Old Farms Hotel 860-677-1651.  Team size is 7-10 competitors, of which 1 should be a dedicated sniper and one other able to if needed.  This event is open to all L/E, Military, Corrections, Federal and State ESU/SRT/SWAT/Special Operations personnel.   Follow us on Facebook to get news and updates or go the official CT SWAT Challenge website.
Contact CT SWAT Challenge Director Lt. Jeremy Clark@ jclark@ctswatchallenge.com or 860-967-8817
http://ourheroesfund.org/wp-content/uploads/2017/02/2017-CSC-LOGO.jpg
959
959
ourheroesfund
http://ourheroesfund.org/wp-content/uploads/2015/11/OHF-logo.jpg
ourheroesfund
2017-02-23 18:59:57
2017-02-24 14:37:04
2017 CT SWAT CHALLENGE DATES ANNOUNCED
Sorry, no posts matched your criteria
Subscribe to Our Heroes Fund via Email