Our Heroes Fund is a 501(C)(3) non-profit organization, created and run by a board of directors comprised of three service-connected disabled veterans, that aims to promote activities that assist in the health, welfare and operational capabilities of first responders by providing educational and training activities that improve professional proficiencies while advancing and honoring the service and sacrifice of first responders.
First Responders Family Fun Day has been rescheduled to May 20, 2017 due to the weather. It's not to late to get tickets to this great event, just call Kurt @ (860)977-5884 for tickets.
http://ourheroesfund.org/wp-content/uploads/2015/11/OHF-logo.jpg
0
0
ourheroesfund
http://ourheroesfund.org/wp-content/uploads/2015/11/OHF-logo.jpg
ourheroesfund
2017-05-11 02:42:25
2017-05-11 02:42:25
Family Fun Day Rescheduled
Scott Johnson – New Britain Firefighter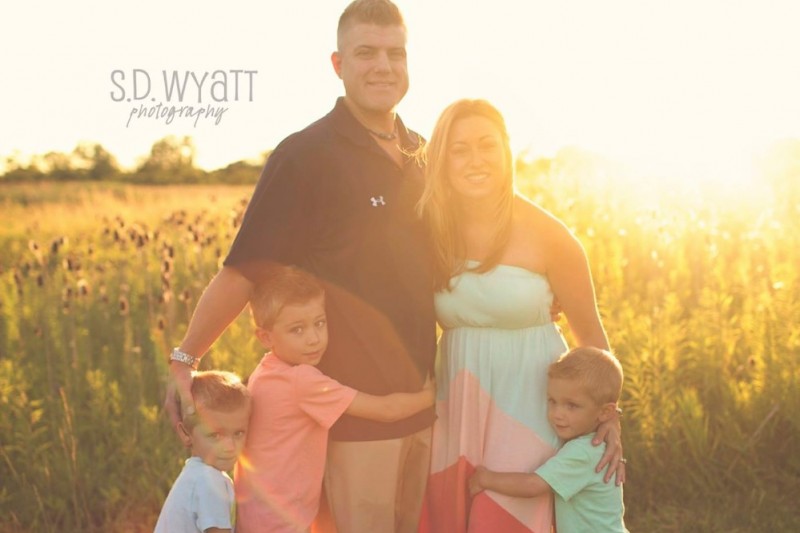 Scott was diagnosed with Colorectal Cancer on April 30, 2015 with the possibility that it has spread to his liver. The road ahead for Scott is not going to be an easy one and he has been warned that the next 10 months will be no walk in the park. Scott will begin with a combination of chemotherapy and radiation for the next several weeks, as well as several surgeries and then finishing up with chemotherapy to make sure he is cancer free. Needless to say he will be unable to work to support his family.
Currently Scott is a firefighter with the City of New Britain, CT Fire Department and has been for over seven and a half years. He also serves in the United States Coast Guard Reserves and was, within the last year promoted to the rank of Chief Petty Officer. Scott has been a member of the Coast Guard since 1998.
We are asking, on his behalf, that anyone who has been touched by his amazing spirit and kindness pitch in whatever you can so that Scott can focus on getting well without having to worry about the financial struggle on his family. Many of you know his wife Caroline and this will not be easy on her as she takes on caring not only for their three children, but helping Scott with all that goes along with his treatment. She works full time and will be working from home as much as possible while Scott undergoes the combination of chemotherapy and radiation. The surprise family vacation they had booked to Florida is now on hold and will have to be taken at a later date, a celebration for when Scott is in remission and strong enough to travel.
Many of you have reached out and asked how you can help, this is the best possible way. Medical bills, daycare costs and home mortgage are not something this family should have to worry about while Scott is fighting this disease. This illness came out of nowhere and we want to do everything we can to make sure Scott can focus on himself. Please help us show how many amazing friends and family he has.
Our Heroes Fund will be donating $1,250 to Scott.  Please join us in helping Scott.
Donation Options
Send check by mail to: Our Heroes Fund PO Box 270477 West Hartford, CT 06127  (100% of donation goes to Scott. Please write "Scott Johnson Donation" on the memo line)
Our Heroes Fund PayPal (2.75% of donation retained by PayPal.  Please write "Scott Johnson Donation" in the comments.)
Scott's Go Fund Me Page (7.9% of donation retained by GoFundMe)
http://ourheroesfund.org/wp-content/uploads/2015/11/OHF-logo.jpg
0
0
ourheroesfund
http://ourheroesfund.org/wp-content/uploads/2015/11/OHF-logo.jpg
ourheroesfund
2017-05-02 03:46:42
2017-05-02 03:48:46
Hero of the Month - May 2017
Sorry, no posts matched your criteria
Subscribe to Our Heroes Fund via Email